April 18 Newsletter – Risks & Opportunities
Eshcon regularly sends out an e-newsletter to contacts – here's the latest from April 2018.
ISO 14001 Deadline is Looming
I'm getting a lot of calls from companies realising they need to act before the September deadline to update their EMS to the new ISO 14001 standard. Here's how to turn hassle into success.


Are you ready for MEES?
From April 2018 the Minimum Energy Efficiency Standard requires properties to have an EPC rating of E or better. A landlord or a tenant, this can affect you.
Making ESOS Work for You
To make your next ESOS Assessment run smoothly, it's worth the effort now to put in the processes to gather good quality energy data. The better the information you supply to your ESOS Assessor, the deeper they can analyse it for energy saving opportunities. Here are 5 Top Tips to help your ESOS Assessor.
FSB Awards – Eshcon is Green Business of the Year
I was thrilled to be recognised as Green Business of the Year in the FSB Awards for the SE region. Next stop the national finals!

This coincided with the 6th anniversary of my going full time on Eshcon (initially working 1 day/week to establish the business). A big thank you to all my clients, partners & contacts. There have been a lot of challenges &, of course, achievements. Here's to the next 6 years!
How to – Environmental Policy
I'm including here a new series of How To Guides, to help you with your environmental management tasks. Your Env Policy is a written statement, outlining your organisation's commitment to managing its environmental impacts. See my tips on Writing an Environmental Policy.
In the News
Hear Me Speak
I have a number of speaking engagements over the next couple of months – Further details are here – including the following:
18th April: Sustainable Business breakfast – A Hollywood saga of carbon footprinting
26th April: IEMA Transform Sussex & Surrey
27th April: Gatwick Diamond Business seminar – Risks & Opportunities
23rd May: edieLive – I'll be chairing & speaking at two sessions
Legislation: Medium Combustion Plants
The Environmental Permitting Regulations have been amended relating to Medium Combustion Plants: MCPs have a rated thermal input 1- 50 megawatts (previously only large plants needed permits). Permits will be required for all new MCPs from December 2018, rolling timetable are existing plants.
Energy Efficiency Grants for SMEs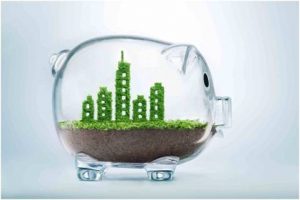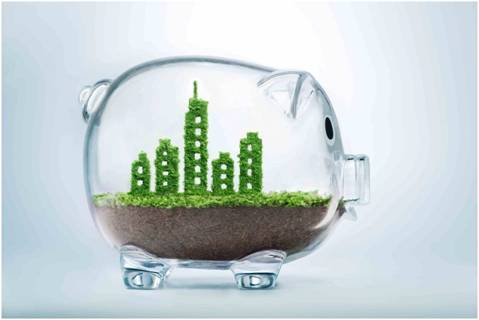 Did you know there are grants for SMEs in the South East of up to 40% of project costs, up to a max of £10,000? For energy efficiency projects, reducing carbon & some help with consultancy costs (including getting ISO 14001).
Plastic Deposit Scheme
In the UK we use 13 billion plastic bottles a year but 3 billion of them are incinerated, landfilled or littered. What a wasted opportunity! The government is consulting on plans for a Deposit Return Scheme for plastic bottles.
Earth Hour
Last month millions of people & businesses & 17,900 landmarks & monuments set aside an hour to host events, switch off their lights and make noise for the Earth Hour movement.
End of the Road for Halogens?
DYK that some types of halogen bulbs are being phased out this year? A great opportunity to replace them with much more efficient LEDs.
GDB Charity Raffle
In aid of 13 charities, the Gatwick Diamond Business raffle has loads of great prizes including Canon camera, i360 flights, driving experience, afternoon tea(s), dinner(s) & lunch(es). Tickets drawn on 10th May at the Charity Challenge Day. Call me to buy a ticket!
Campaigns coming up
The Big Tidy Up – Get involved this Spring, do a litter pick of your site & around it. You'd be surprised how much better it'll look!
Liked this post? Sign up for the Eshcon Newsletter.