Marking 25 years of ISO 14001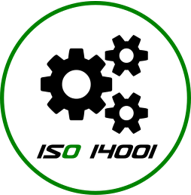 I am looking forward to speaking at the BSI webinar '25 years of ISO 14001 and what the future holds'. Wow, the silver anniversary!
ISO 14001 is the world's most popular environmental standard with nearly 350,000 certifications and it's been around since 1996…. indeed this is the year I started working in environmental management.
As you know I'm a great advocate of ISO 14001 – it provides the best framework for understanding and managing your environmental impacts, risks and opportunities.
The webinar will cover the standard's impact since 1996, but more importantly look forward to how ISO 14001 is going to help organisations tackle the future challenges of environmental management.
I am joining a great panel of expert speakers. I will talk about the role of ISO 14001 in tackling climate change – a particularly relevant topic given the widespread interest in Net Zero nowadays.
Monday 1st November 1-3pm (UK time).
_____________________
Liked this post? Sign up for the Eshcon Newsletter Blue Skies.