Eshcon's ISO 14001 Success
Hooray! Another successful ISO 14001 audit. Rather than for my clients, this one was for me!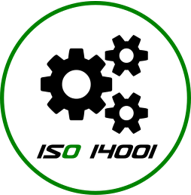 Eshcon is certified to ISO 14001 and has just sailed through the annual surveillance visit with the certification auditor.
Why should a single person business put in an EMS, let alone go to the trouble of certifying to ISO 14001? Well, it allows me to properly understand my environmental impacts, risks and importantly the opportunities arising for the business.
I've put in a framework to do this – it doesn't have to be overly onerous, given the size and nature of the business. No endless procedures, nice concise records.
Having the goal of the annual audits gives me something to aim for, keeps me on track – yes, even committed environmental consultants sometimes get diverted away from their beloved EMS!
All in all, a worthwhile exercise for the business… plus of course my clients expect it.
This year's highlights include:
– With business travel by far the biggest proportion of Eshcon's carbon emissions, I am reducing the need for travel by further developing services / processes that can be delivered remotely.
– As well as setting a Science Based Target, I continue to offset far greater quantities of carbon through the Climate Positive programme with Ecologi and offsets with Climate Care.
– Charity donations both financial (1% of turnover) and time (volunteering for Sussex Community Foundation)
– And of course getting the message out to my clients, partners and contacts. Net Zero targets for clients this year alone cover emissions of >46,000 tCO2e
If you need help in putting in your own ISO 14001 Environmental Management System, please do get in touch or check out my ISO 14001 Factsheet.
_____________________
Liked this post? Sign up for the Eshcon Newsletter Blue Skies.