Anya Ledwith of Eshcon –
Experienced environmental management consultant bringing you commercial benefits.
Run by Anya Ledwith, the award-winning environmental management consultancy Eshcon was established in 2006 to help organisations manage their impacts and find commercial benefits.
My mission is to make environmental management the business norm. 
With expert advice and an engaging, pragmatic approach, I make it easy for clients to find improvements and see the commercial benefit.
I am trusted by start-ups, fast growth & corporates in finance, professional services, hospitality, retail & manufacturing. Based in Sussex, my clients' main sites are in London & the South East (Sussex, Kent, Surrey), though I often travel to sites all around the UK.
You might be driven by customer demand, new legislation & soaring energy costs. I help you with all of these … and I save you time – your most valuable asset!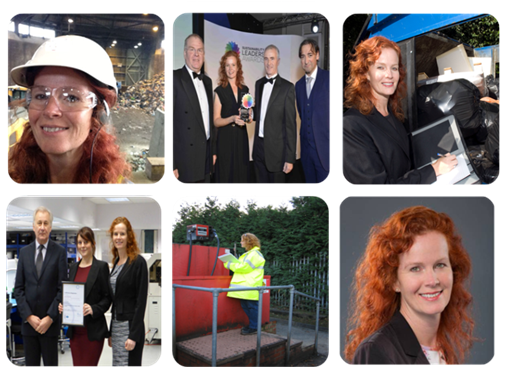 Anya Ledwith, CEnv FIEMA
I am a Chartered Environmentalist (CEnv) with over 25 years of leadership in the field of carbon and environmental management – and it's clear that I love what I do!
I am an experienced environmental auditor and implementer of ISO 14001 Environmental Management Systems (EMS), supporting clients with SECR Carbon Reporting and ESOS Energy Audits. I am an accomplished speaker and trainer, successful in staff and executive engagement.
Being both a consultant and implementer of systems, I see both sides and understand the challenges faced, so tailoring advice and activities accordingly. This helps clients actively embed the environment into core business activities and so gives the results they are looking for: real improvements and commercial benefits.

I hold an MSc in Environmental Management Systems and Auditing. I am a Lead ESOS Assessor, Registered Environmental Auditor, an accredited Carbon Trust Standard assessor and a Fellow of the Institute of Environmental Management and Assessment (FIEMA).
I am the ex-Chair of Gatwick Diamond Business, with extensive connections in the local economic region. I am a judge for national awards schemes, including the edie Sustainability Leaders Awards. I am Chair the BSI committee on Environmental Management Systems and I represent the UK to the International Standards Organization (ISO).
For adventure and challenge, I rode a classic motorcycle across the Himalayas.
With a sound understanding of business and customer needs, detailed knowledge of environmental issues and legislation, and experience of implementing systems, I bring success to your business.
See here for more about my story (including how David Attenborough inspired me & I developed my mission to make environmental management the business norm).