Award winning consultancy

I encourage my clients to celebrate their successes – to shout about their environmental management achievements, emissions reductions & engagement activities. After all, why not pat yourself on the back & let your customers, partners & staff know the good things you are doing?
FSB South East Green Business of the Year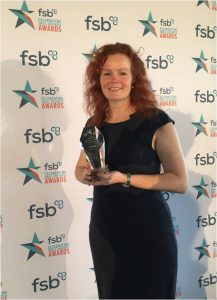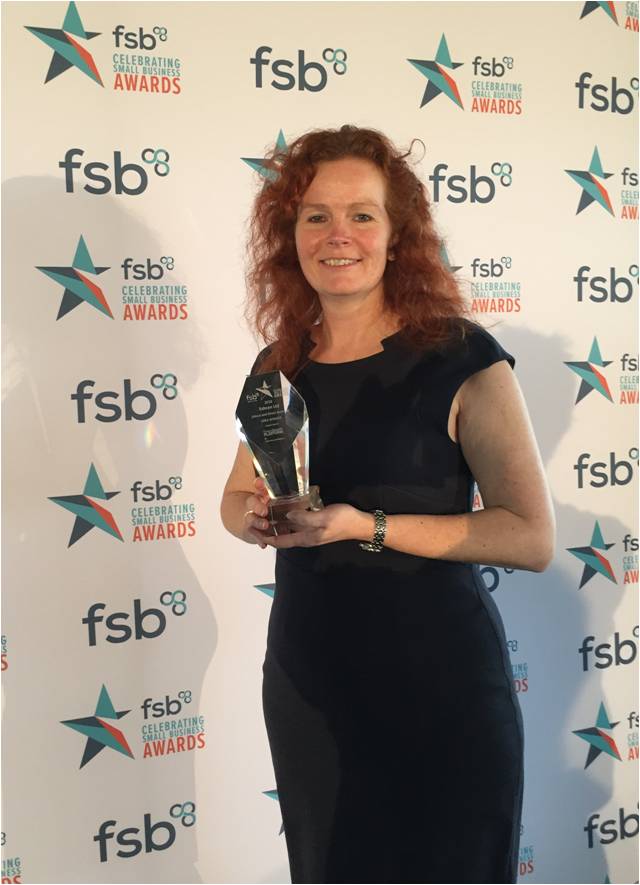 While I have judged numerous business awards, I have never entered them before. So I was absolutely thrilled that Eshcon won the Green Business of the Year at the FSB Awards 2018.
The Federation of Small Business is a membership organisation whose mission is to help smaller businesses achieve their ambitions. The FSB runs a national awards scheme, with regional events for the 12 awards categories – this region covered the South East, from Kent to Hampshire, an area with tens of thousands of businesses!
The judges recognised how I manage my own company's impacts & costs, e.g. Eshcon has reduced its carbon emissions by 40%, & how I support other organisations, such as Gatwick Diamond Business, the Sussex Community Foundation & the University of Sussex.
Plus the work I do with my clients, their reductions & successes. I have helped businesses large & small reduce their energy & carbon emissions, water & waste; I have put in Environmental Management Systems & helped them successfully certify to ISO 14001; I support my clients throughout the project, so they get the results they want & the best out of it – learning, doing, achieving.
This is how I deliver my mission to make environmental management the business norm. And I love what I do!
I attended the awards ceremony at Sandown Park, sitting with the FSB regional team, the awards sponsor the University of Brighton's Green Growth Platform and the other four finalists (from which there was really strong competition). Winning the SE Awards means Eshcon goes forward to the national final in May.