Happy Customers & Testimonials
Eshcon works with start-ups, fast growth & corporates in finance, professional services, hospitality, retail & manufacturing, mainly in London & the South East. What drives them are customer demand, new legislation & soaring energy costs.
I help them with all of these … and I save them time – their most valuable asset!

"We started working with Anya when the ESOS regulations came out and she was able to smoothly guide us through the process and help us ensure we were compliant. Following on from this successful working relationship, we enlisted her support with the ongoing maintenance of our EMS and preparations for our transition to ISO14001:2015 in both our manufacturing and distribution sites. This involved providing guidance, conducting internal audits, reviewing processes and checking legal compliance. I wouldn't hesitate to call on Anya again and very much appreciated her ongoing support, expertise and professionalism."
– Philippa Turner, OHSE Manager at Sony DADC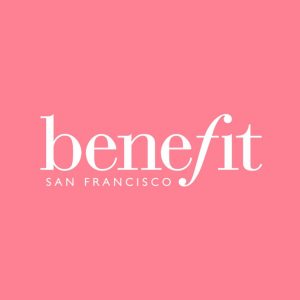 "Anya is everything you could want in a consultant. Easy to work with, thorough and ensures that all things are covered at all times. She guided us through the complex ESOS legislation with such ease – this huge task that would have taken a lot of time to complete, became a very simple process because she took the lead and provided a great service from start to finish. I wouldn't hesitate to recommend Anya to anyone looking for a strong lead on any projects."
– Laura Chapman, Facilities Manager at Benefit Cosmetics UK & Ireland

"ILG engaged Anya from Eshcon to advise us on how we could reduce the environmental impact of our business.  Anya put a clear process in place that started with a review of environmental activities, she ran a workshop to engage our employees and produced a realistic action plan with targets so that we can measure our progress.  The whole process was straightforward and Anya's pragmatic approach meant that it was not at all onerous for those from ILG that were involved in the project. We are now rolling out the resulting actions which have been warmly received by our customers and employees.  My only regret is that we did not approach Eshcon years ago."
– Jane Middlemiss​, Director of Organisational Development at ILG

"The University of Kent is the size of a small town in terms of its geographical size, population and operations, and contains a good deal more in the way of environmental features and risks.  Building an EMS was a daunting task – especially as the elaborate system which appeared necessary would have been unwieldy and doomed to failure.  Anya provided the perfect means to help us draw the many strands together into a really lean and manageable system which nevertheless covers all our requirements and really delivers.  Her vision of how this would take shape overall, her wide and detailed subject knowledge, and her highly personable manner were vital to driving the project forward, and getting numerous key players enthused.  We achieved accredited certification to ISO 14001 in just 14 months, which is an amazing feat for an organisation of this size and complexity!  I would have no hesitation in recommending Anya to anyone."
– Andrew Briggs, Fire Safety & Environment Adviser at University of Kent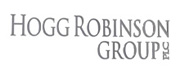 "Each year Hogg Robinson Group collects and presents a great deal of information for our Annual Report. Eshcon handles all the relevant  energy and travel data from our entities  across the world, collating it and making  the  GHG  emissions  calculations.  Anya ensures  the  project  runs  smoothly  and  provides  all  the information succinctly, for inclusion in our Annual Report on time."
– Michael Drake, Group Financial Controller at Hogg Robinson Group
Customers
AirTanker Services  |  Allen & Overy  |  Alstom |  Antalis  |  Autogrill Catering  |  Avanti Construction |  B&CE  |  Barretts Motor Group  |  Barts Health NHS Trust |  Benefit Cosmetics  |  Berendsen |  Brasserie Bar Co.  |  BSkyB  |  Business Stream (Scottish Water)  |  Bytes Technology  |  Cabot Financial  |  Carbon Clear  |  Chess Dynamics  |  Chime Communications  |  Cisco  |  Concord Resources | Core Capital Partners  |  Crawley Borough Council  |  Credit Suisse  |  Croma Securities  |  Croudace Homes  |  Demelza   |  Derbyshire County Council  |  Diesel |  DMH Stallard |  Dover Harbour Board  |  Ernst & Young  |  Extreme Music   |  Faversham House |  Field Studies Council |  First Central |  Forster Communications  |  Fortnum & Mason  |  Foxley Kingham  |  Friends Life  |  Gatwick Airport  |  Go-Ahead Group  |  Goodenough College  |  Hogan Lovells  |  Hogg Robinson Group  |  Hosiden Besson  |  HPH  |  Hyatt Hotels  |  Icon Live  |  IHG Intercontinental Hotels Group |  ILG  |   Ingenious Design  |  JSM Construction  |  KBR  |  King's College Hospital  |  KPMG  |  Lakehouse  |  Lanes Group  |  Leaders Romans Group |  Leap Environmental  |  Mantilla  |  Marco Airport Facilities  |  Marks & Spencer  |  Michael J Lonsdale  |  Mid Sussex District Council  |  Moorfields Pharmaceuticals  |  Nellsar |  Not On the High Street  |  Oakham School  |  Oasis  |  Panavision   |  Papworth Trust  |  Pearson  |  Penningtons Manches   |  QHotels  |  QVC  |  Raytheon Systems  |  Roband Electronics  |  Roffey Park Institute  |  Russell Investments  |  Sainsbury's |  Savoy Hotel  |  Scotia Gas Networks  |  Siemans  |  Signalling Solutions  |  SOA Development  |  Sony DADC  |  SpaceNK  |  Standard Chartered  |  Sunninghill Construction  |  Tate Galleries  |  Telefonica O2  |  Tesco  |  TFG Brands  |  Thakeham Homes  |  Thomas Franks |  Truck East  |  Trumpf  |  TUI UK  |  United House  |  University of Brighton  |  University of Kent  |  University of Reading  |  Veolia  |  VWV  |  WDR  |  Westfield Europe |  Wightman & Parrish  |  William Hill |  Worthing Homes |  Yusen Logistics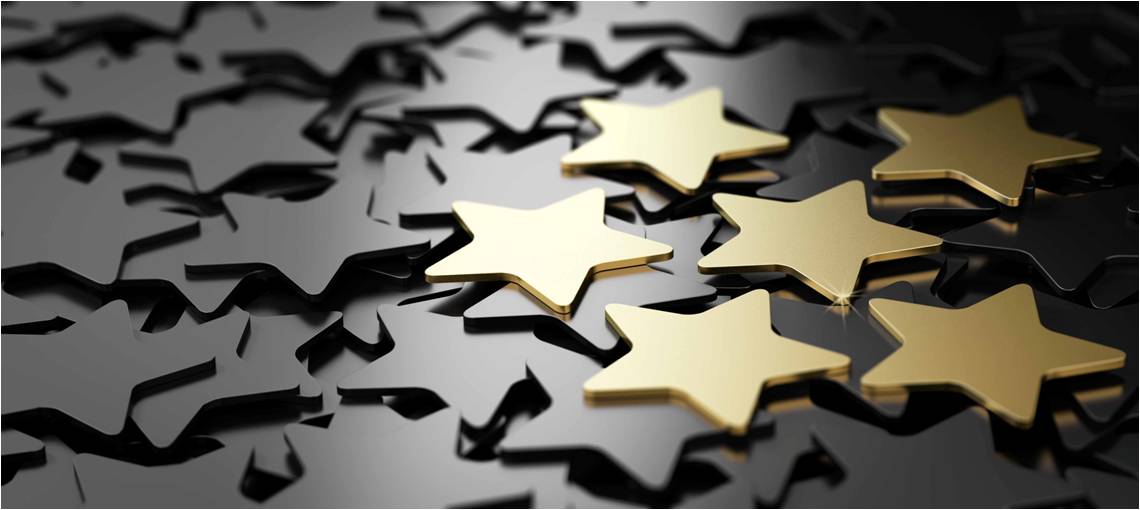 Further Testimonials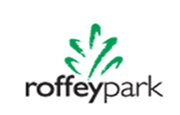 "Our ISO 14001 certification audit was looming & we realised we needed support to get back on track. Anya took us through the transition process, highlighting where we needed to focus & helping engage with key personnel. With a change of staff who led on the EMS this year, it was important that the project ran smoothly, was interesting and rewarding. We had a stress free transition to ISO 14001:2015 – indeed we sailed through!"
– Nigel Dean, Head of Commercial Operations at Roffey Park Institute
"Anya was contracted to carry out our ESOS Assessment and SECR carbon report, along with advice and guidance on our Environmental Policy.  One of the many great things about working with Anya is her in-depth knowledge, and ability to provide clear, sound, no-nonsense advice. She made what can often be daunting tasks simple and manageable, by helping us pull together the necessary data collection, providing feasible recommendations to reduce energy costs and ensuring compliance with complex legislation.  Our project ran smoothly and Anya was always available to discuss any concerns or issues, ensuring that we saved a lot of time and hassle in the process.  Reports were submitted and filed within the agreed timescales and I will most definitely be working with her again on future projects."
– Rachel Thomas, Head of Facilities, at B&CE

"We contracted Anya as our Lead ESOS Assessor. Anya managed the project seamlessly with enthusiastic expertise, meeting the tight legislative deadline by finding solutions to overcome difficulties with data collection and analysis. The ESOS Report has provided the organisation with real business-benefit improvement recommendations. Working with Anya throughout the process, including energy audits of offices and project sites, was an absolute pleasure and I would readily recommend Eshcon Ltd."
– Rebecca Taylor, Sustainability Manager at Signalling Solutions SSL / Alstom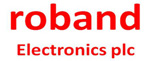 "Whilst Roband has always been environmentally conscious, it became apparent that formal recognition in the form of ISO14001 would be advantageous. Eshcon Ltd was engaged to implement our Environmental Management System. Actively involving staff along the way, Anya developed an EMS that was tailored to suit the company and guided us through the process to successful certification to ISO14001, which has now become a key requirement for our customers. We were very pleased with the service."
– Andrew Gold, Managing Director at Roband Electronics
"The whole ESOS application went very well with Anya's fantastic understanding of mandatory UK energy reporting.  I gained a much bigger understanding of our significant energy uses and, from the ESOS report, I have then been able to introduce a number of measures to reduce energy consumption and create a less carbon intensive workplace. A massive thank you to Anya Ledwith at Eshcon for her great support!"
– Stephen Irving​, Environmental Consultant – Pell Frischmann, of RSBG UK group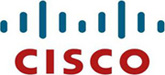 "I first worked with Anya in 2010 when she supported our initial application for the Carbon Trust Standard and more recently when we successfully re-applied. On both occasions I found it very easy to work with her and was impressed by her professionalism and subject matter expertise. Anya provides well considered advice and guidance and was certainly instrumental in helping us to achieve CTS success first time on both occasions. I would definitely recommend Anya to anyone requiring assistance or advice and can endorse her work first hand as a satisfied customer."
– David Gardiner, Technical Manager EMEAR at Cisco Systems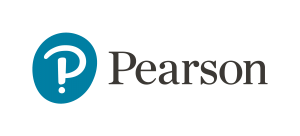 "I started working with Anya when we engaged her to undertake Pearson's ESOS assessment. What could have been a challenging project given the complexity of Pearson's data operations was made much simpler and less stressful thanks to Anya's knowledge and skills in managing the project. I wouldn't hesitate in recommending Anya for similar projects."
– Matthew Rowland-Jones, Manager – Sustainability at Pearson

"Anya acted as our Lead ESOS Assessor carrying out detailed data analysis & energy audits on our behalf – no mean feat considering the amount of raw data we threw in her direction. Nothing phased her and as a result, with Anya's knowledge and experience, we were able to comply with the ESOS submission requirements. Anya was also very pragmatic with her recommendations for energy consumption improvements. Overall I'd not hesitate to recommend her."
– Nick House, Health and Safety Officer at Leaders
"We needed external help to review all our environmental policies and general approach to reducing our carbon footprint. Anya dealt with all the detail and made it very easy. She produced recommendations that were very suitable for the size and style of our business. And we flew through our ISO14001 re-assessment."
– Ian Parkes, Managing Director at SOA Development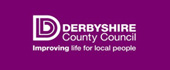 "Anya is an inspirational training provider, having delivered our key sustainability training. She has helped shape our training delivery for staff and members alike and this has subsequently enhanced our wider environmental policy. We benefited from Anya's expertise in this field and working closely together has helped us develop a key plan for advancement of the authority's environmental credentials and associated compliance. I highly recommend Anya, she is a pleasure to work with and delivers training in an engaging manner."
– Wayne Bexton, Principal Policy Officer at Derbyshire County Council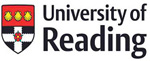 "Before our external audit for ISO 14001 recertification we wanted to make sure we'd covered everything that   the   new   standard   required.   Anya   reviewed   all   the   documentation   but   also   interviewed top management.  This  was  particularly  useful  to  help  us  prepare  for  the  audit  &  gave  us  the confidence  to proceed."
– Anna Glue, Sustainability Officer at the University of Reading
"We are a privately owned contract caterer for independent schools and offices across the UK and Anya helped us with our ESOS Assessment. She is very straightforward, pleasant and easy to work with. Anya communicated well with us throughout and completed all the tricky calculations. The project ran very smoothly and her advice was invaluable. We have since implemented some of her recommendations to reduce energy and costs, which have been very useful in these challenging times, and she continues to advise us on compliance with new legislation."
– Charlotte Davies, Client Relationship Director – Thomas Franks Ltd
"Anya is highly experienced and knowledgeable in her field and also extremely personable and a joy to work with. Anya worked with Bell Microsystems on our Carbon Reduction project and not only provided clear, detailed audits and reports but also credible business focussed advice we were able to action. I would highly recommend working with Anya."
– Katie Prior, Marketing Manager at Bell Microsystems
"An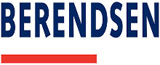 ya assessed our company's performance for the Carbon Trust Water Standard. Anya was very professional, competent and thorough, demonstrating an excellent understanding of the criteria to achieve the requirements of the Water Standard. Her underlying knowledge and natural friendly personality made the assessment informative, worthwhile and a pleasure to undertake."
– Peter Woolstenholmes, Energy Manager at Berendsen
"We employed the services of Anya in 2011. I worked closely with Anya and found her to be very knowledgeable in her field and a pleasure to work with. I would have no hesitation in recommending Anya to other people in our line of work and beyond. She would be a great asset to any company."
– Michael Barrett, SQE Director at JSM Construction

"When selecting a lead assessor for our ESOS compliance, it was very clear to the team that Anya (Eshcon ) would be an ideal supplier of this service. Anya made it very clear and easy for us to decide on what level of service that could be undertaken regarding who would collate what data and this resulted in the whole process running very smoothly. The actual energy audit day was both enjoyable and constructive that lead to improvement recommendations not previously undertaken at our site, which brought home the true value of what ESOS should."
– Dean Shackel, Facilities Manager at Sony DADC
"I had been asked by a potential customer for my Environmental Policy. Eshcon reviewed the environmental impacts of my business, wrote me a bespoke policy relevant to my company and gave me ideas for improvements and cost savings. I would recommend this service to any business."
– Mike Steer, MD at Payline Payroll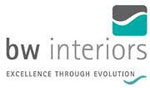 "I would have to say working alongside Anya was exciting and rewarding. Anya helped me to develop a Carbon Neutral delivery programme for Construction Fit Out projects alongside PAS2050 a Framework for Carbon Auditing. Anya's ability to understand and appreciate a variety of aspects whilst providing informed professional advice was very beneficial in delivering carbon neutral projects. Anya's depth of knowledge on other environmental subject matters is also invaluable and I would recommend Anya's services to any potential Client or Business Partner."
 – Liam O'Dell, Project Specialist at Network Rail Limited – whilst at BW Interiors
"Having known Anya for a number of years and been associated with her on various projects, such as the Environment & Energy Awards judging panel, I have come to admire her thoroughness and breadth of environmental expertise, both of which I would highly recommend to any prospective clients of hers."
– Russell Foster (retired), former CEO of IEMA (Institute of Environmental Management & Assessment)

"Over the last 3 years I have worked with Anya in her capacity as an Environmental Consultant. Anya provided a level of expertise and guidance on a number of projects for our company that produced some outstanding results. I have always found Anya to be a dedicated and committed professional and would have no hesitation in recommending her to any other organisation."
– Tom King, Energy Manager, Raytheon Systems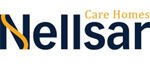 "Anya was as our Lead ESOS Assessor carrying out energy audits of our care homes. I was pleased how smoothly  the  project  went  as  she  liaised  with  site  staff  &  partners  to  ensure  data  was  obtained  and  the audits scheduled. The recommendations she gave were useful and relevant to our activities. I would not hesitate to recommend Anya to anyone looking to meet new compliance rules or simply wishing to make their organisation more effectively managed."
– Martin Barrett, Director at Nellsar
"Anya Ledwith has successfully created and implemented an environmental management system for Crawley Council. We are now proud to be one of the small number of UK local authorities with ISO 14001 and EMAS: we could not have achieved without her expertise. She has provided expert advice on projects and input into activities across the council, motivating at all levels in a range of innovative ways to embrace the green agenda. Her understanding, knowledge and drive are impressive and will, I'm sure, bring benefits to many more organisations."
– Angela Tanner – Head of Environmental Services, Crawley Borough Council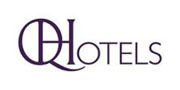 "I have worked with Anya Ledwith for the last 2 years. Anya has provided clear guidance and direction to Q Hotels in its bid to obtain the Carbon Trust Standard accreditation and to prepare for its first CRC submission. Anya was able to make clear what was needed to be done, when and by whom, from all the rules and regulations surrounding these submissions, and in a very supportive and understanding manner, becoming very much a part of our team.  I would have no hesitation in using Anya's services in the future."
– Philip King, Director of Property, QHotels
Case Studies
See case studies of how I have helped organisations achieve their objectives.