Get the Benefits of Environmental Management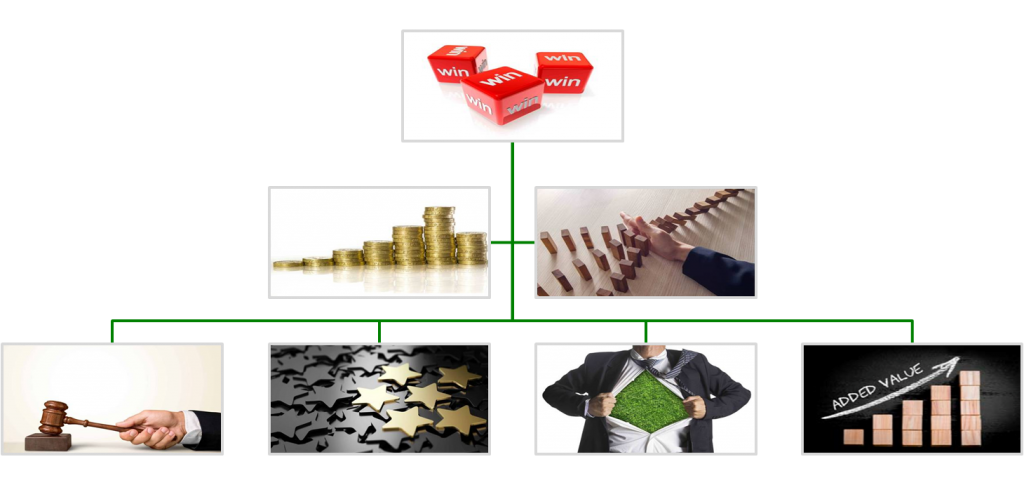 All organisations can reduce their impact, improve efficiency and find those all important cost savings.  All sizes, all sectors – it applies to you.
The commercial benefits include:
Benefits to the Company
Business alignment – so your business strategy reflects your vision
Reduce risk & plan for future – understand the risks & opportunities that do or will affect the business
Savings & efficiencies – achievable cost savings by improving efficiencies & reducing wastage
Meet customers' criteria – suppliers are now asked for ISO 14001 or carbon footprint in tenders, show your customers how you support their goals
Comply with the law – avoid the penalties
Motivated staff – better results when they're involved
Competitive advantage – differentiate yourself and win business.
Benefits to You
Personal growth & development – try a new role or activities to develop yourself
Free up time to focus on your work – things run more efficiently, so you can cover others
Sense of achievement – get satisfaction of real changes
Self promotion – show bosses what you can do.
You can save money and increase profitability – most companies can easily reduce their energy costs by up to 20%, even without serious investment. This could be same effect on your bottom line as a 5% increase in sales.
Don't delay. Embed environmental management into your core business, to see the real commercial benefits now.
By understanding your objectives, I will tailor my services to suit your needs and situation, in order to achieve greatest success.