Plant For Our Planet campaign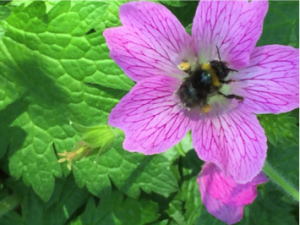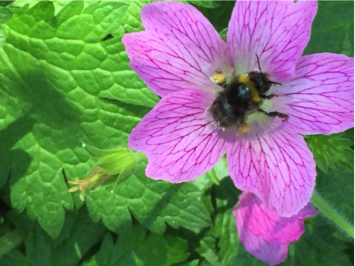 We love listening to buzzing bees, watching the birds flit around the air, inhaling the aroma of roses and monitoring the snuffling of hedgehogs. You don't have to live in the country or go out to national parks to realise that wildlife is important to us. Even urban areas benefit from a range of plants, birds, insects and animals.
But the UK is one of the most nature-depleted countries in the world. So, what can you do to help wildlife recover at your home, neighbourhood or business?
The new Plant For Our Planet campaign encourages to plant trees and flowers in order to help tackle biodiversity loss with nature-based solutions.
Plant For Our Planet
The campaign, launched by the UK government, is backed by The Wildlife Trusts, Woodland Trust, National Trust, Horticultural Trades Association and Royal Horticultural Society.
It asks individuals and communities to support nature in planting flowers and trees – this obviously helps bees, birds and insects, but will also help to restore community spaces and even remove carbon dioxide in the atmosphere.
What can you do? Anything – it doesn't have to be massive, even potting a plant will help. But you could also tackle your garden, plant a tree, create an insect hotel or grow a vegetable patch. Every little helps, especially if it helps pollinators.
These are good plants for the garden / balcony / office outdoor area for encouraging bees and butterflies (plus they'll look and maybe even smell lovely!):
– Spring – primrose, garlic mustard, sweet rocket, aubretia, honesty
– Summer – buddleia, honeysuckle, lavender, red valerian, hebe
– Autumn – ivy, hissop, ice plant, sweet scabious, michaelmass daisy
You can get plants or trees from your local garden centre or check out the online shops of the Wildlife Trusts or the Woodland Trust.
Plant at Work
Encourage your staff to get planting. Organise a session at work – plant some lovely plants, maybe even a tree – to rejuvenate your tired outdoors areas.
Hang bird feeders near office windows – it's so lovely to look up from the computer screen and see blue tits and robins feeding just outside. Give staff simple bird ID charts – see who can see the most!
Share info with colleagues about what they can do at home or in their neighbourhood.
One of my clients has had bird feeders around their site for quite some time – their staff love sitting outside (when it's sunny), enjoying watching & listening to the birds. They have now planted a wildflower meadow – it's the first thing you see when you arrive at the site gates: beautiful!
More info on the Plant for our Planet campaign is here, including a toolkit and social media content.
I hope you enjoy your planting and the bee-utiful wildlife.
_____________________
Liked this post? Sign up for the Eshcon Newsletter.