Celebrating Eshcon's 15th Anniversary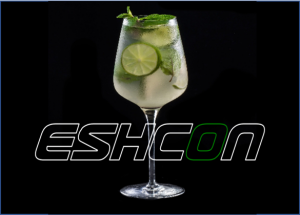 Help me celebrate!
15 years ago, I set up Eshcon to develop and deliver my mission – to make environmental management THE business norm.
2006 seems an age ago now. It's strange to look back and think about how I, and the business, have developed. Eshcon became full-time in 2012, previously working one day per week. I've had a rollercoaster of a ride – learning how to set up and run a business (never done that before), developing new services that clients really value, getting out and about to raise the profile of environmental management to a whole new audience. This is no mean feat seeing as most SMEs don't last more than five years.
Anniversary party?
Of course, I wanted to mark the anniversary.
Pre Covid, it would be normal for companies to hold a little soirée – inviting clients, colleagues and partners for drinks and canapés.
Parties aren't really my thing, even if we were allowed to meet in person. I would much rather do something practical and, of course, reflect my mission and purpose.
I thought, what about tree planting? While most of my business contacts are more comfortable in a suit, maybe I could encourage them to don their wellies. Again, I won't be able to do anything in person for a while.
I've recently partnered with Ecologi to become a Climate Positive Workforce. I donate monthly and they plant trees and do extra carbon offsets to more than compensate for Eshcon's total emissions. For a one-person business, they will plant 144 trees per year and remove 10.8 tonnes of CO2e every year. I will do this anyway, to show my commitment to tackling climate change.
1,500 trees planted for my 150 clients
To mark Eshcon's anniversary, however, I'm going one step further. I am planting 10 trees for each of the 150 clients I've worked with over the years.
1,500 trees! Wow – that's quite a woodland developing there! The project is reforesting in Changalane, Mozambique. I'd love to do some of the digging, but as it's not mean to be, I'll use Ecologi's projects for now. See here for more details.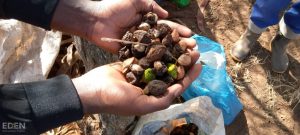 My clients range from small to very large (see my customers page), in a number of sectors. All of them have something in common – they want to comply with legislation, save money, reduce their impacts and it needs to be straight forward.
My services have evolved over the years, but always with a core commitment to help my clients reduce environmental impacts and get true commercial benefits. This year it's all about ISO 14001 Environmental Management Systems and SECR carbon reporting.
My 3 Top Tips
Finally, I thought I'd share 3 top tips that I found were important to me while running Eshcon.
1. Know Your Why – It is crucial that you know yourself & what you want to achieve – you'll enjoy it far more & likely to bring success. It's clear that I love what I do!
2. Be Part of the Business Community – It is important to network well to raise your profile and build contacts.
3. Believe in Yourself – Beat that imposter syndrome! Acknowledge that perfection is the enemy of completion. And lastly celebrate your successes.
See more details here from my talk for female entrepreneurs last year.
So as I mark the 15th anniversary, maybe raise a virtual glass of fizz with me?
Trees for new clients
Would you like to work with me? Eshcon would very much welcome new clients into the fold (or forest!).
From now on, for all new clients that I take on, I'll plant 25 trees via Ecologi.
Please do spread the word!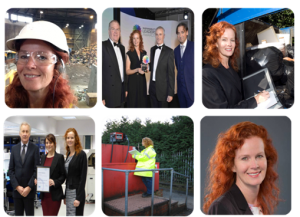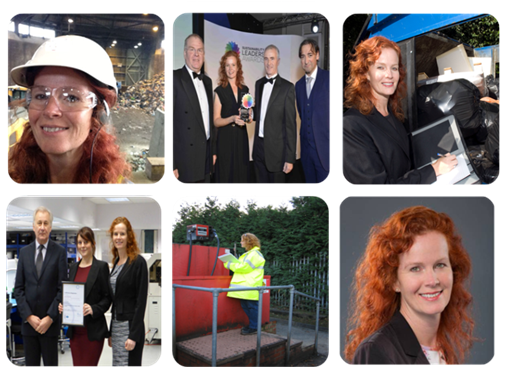 _____________________
Liked this post? Sign up for the Eshcon Newsletter.