Energy Efficiency Grants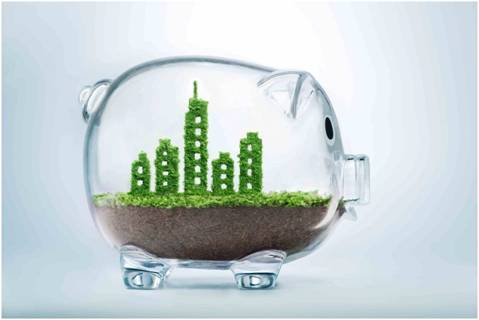 Did you know that there are grants & other finance opportunities available for businesses? Grants of up to £10,000 are available for energy efficiency works & other business development, though these will depend on your size (usually for SMEs), location & sector.
Here are two examples of grants schemes that I know of in the South East.
LoCASE – business support for low carbon sector
LoCASE is a scheme administered by the University of Brighton's Green Growth Platform to drive green business growth in East Sussex, Kent & Essex. There are two elements of the grants scheme, firstly to help SMEs in low carbon & environment sectors with business growth & R&D grants.
Grants of up to £10,000 covering 40% of the cost, for projects to help grow your business or develop new products & services.
Grants can fund:
Energy efficiency measures
Development finance – to enable expansion of the business (e.g. marketing costs)
Plant & machinery – including re-tooling & installation of machinery
Intangible assets – purchasing patents, IT, software & licences
Consultancy costs – e.g. marketing, business planning & sector specialists (including help with ISO 14001 such as my services)
Research & development – contracted innovation work, academics, special consultants, specialist lab facilities for testing.
LoCASE – energy efficiency
The LoCASE programme also offers energy efficiency grants & free energy audits to SMEs in any sector in East Sussex (excludes Brighton & Hove).
Free energy audits to identify quick wins & identify energy-efficient equipment, plus a grant again of up to 40% of the project costs, to a maximum of £10,000. Projects can include lighting, heating controls, new equipment such as more efficient boilers, electric vehicles & charging points.
Utilise Plus Energy Efficiency Grants
The new Utilise Plus programme provides energy efficiency grants across the C2C LEP (Coast to Capital Local Enterprise Partnership) area – East & West Sussex up to Croydon.
Eligible SMEs can apply for grants of £1000-£5000 to cover up to one-third of the cost of energy efficiency projects. Projects must show quantifiable energy & carbon savings.
The sort of projects covered by the grant include:
LED lighting, PIR motion sensors & optimising the use of natural lighting
Boilers or heating controls
Sub-meters or Automatic Meter Reading (AMR) for accurate energy consumption data
Insulation
Renewable energy (where energy efficiency improvements have already been addressed).
See here for more information on these grants are available:
Both funds receive money from the EU – so these will obviously cease after Brexit. So do get in there quickly before the funding streams run dry.
Green Business Fund
Nationally, the Carbon Trust Green Business Fund offers a capital contribution of up to 15% of the project cost (up to a max of £5,000) to SMEs for buying energy saving equipment. NB: you need to be contracting with a supplier in their Green Business Directory .
Enhanced Capital Allowances (ECA)
But wait, there's more… you may be able to write the tax off – meaning the overall cost of the project comes down even further!
The Enhanced Capital Allowances (ECA) scheme allows a company to write off the cost of the new plant or machinery against the business's taxable profits in the financial year the purchase was made.
The first year allowances let businesses set 100% of the cost of the assets against taxable profits in a single tax year. So, a business could invest in energy-saving plant or machinery that might otherwise be too expensive. An ECA is claimed through a business's income or corporation tax return in the same way as any other capital allowance.
For more info on how ECAs work, click here.
Not everything can be used with ECAs. Products eligible for the ECA must be listed on the Energy Technology List (ETL) and the Water Technology Product List.
_____________________
Liked this post? Sign up for the Eshcon Newsletter.