Resource Centre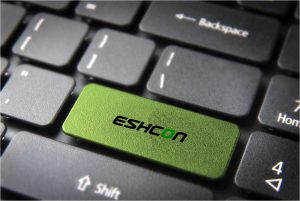 Need more info? I can help with regular blog posts & factsheets.
The world of environmental management is ever changing so it can be challenging to keep on top of the news or latest developments. So I regularly publish articles, blog posts and info guides, which you can browse in these sections.
Blogs & Posts
I often post short pieces about latest news, key environmental information, interesting products and service updates. Check out the Recent Posts list on the right hand side of this page.
Posts are also categorised, so you can find what you're looking for.
EMS & ISO 14001  –  Energy & ESOS  –  Business & News  –  Carbon, Net Zero & SECR
Factsheets & Case Studies

I have produced a number of 'Eshcon Info' factsheets to help get you started and provide more info on specific issues, including the requirements of the new ISO 14001, ESOS, how to write an environmental policy and carbon footprinting.
Eshcon Newsletters
Perhaps you'd like to receive future copies of the e-newsletter? Please click here to sign up.