Using ISO 14001 to go Net Zero

Net Zero is the new buzzword. With so much more interest in climate change nowadays, from individuals & companies alike, it is not surprising that many businesses are committing to reduce & even neutralise their carbon emissions.
The trouble is, most people don't know where to start. It's exciting to set the goal, but to achieve it requires a considered approach. Luckily, that's where ISO 14001 comes in.
ISO 14001, the Environmental Management Systems (EMS) standard, offers a formalised framework for identifying your environmental impacts, including climate risks & carbon emissions.
ISO 14001 EMS & Climate Change
My latest webinar for IEMA was attended by nearly 200 people. I shared the virtual stage with Marek Bidwell, Nick Blyth of IEMA & also Kirit Patel of DHL Supply Chain, who gave an overview of DHL's Environmental Management System & approach to risks & opportunities.
I spoke about how ISO 14001 can be used to turn climate aspirations into reality. Climate change could be used as a thread throughout the EMS. Similarly the interest in climate change provides a means to embed the EMS better into the business.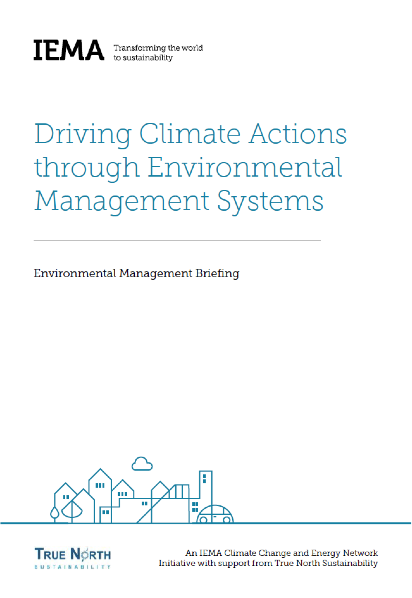 I introduced the IEMA guidance document Driving Climate Actions through Environmental Management Systems, published in 2018. This goes through ISO 14001 clause by clause, showing how each clause contributes to climate action, both mitigation (reducing your emissions) & adaptation (making sure you are not (too badly) affected by climate change, e.g. through flooding).
Because the clauses of the standard require you to consider the issues & go through a particular process, it ensures you are truly putting climate change at the heart of the business.
A short webinar could not do justice to the concept, so I drew upon just a few of the key elements of ISO 14001 to show the links, which I'll just summarise here.
Context & Leadership
Start by defining the context of the organisation & the two-way relationship with the environment (how you affect it & how it affects you). It is critical that top management understand the wider risks & opportunities properly & guide the organisation strategically. Because of this, it promotes of ownership & leadership.
Interested parties
You must identify your interested parties (staff, directors, customers, investors, suppliers) & communicate with them. Again climate change provides a good opportunity for dialogue. The business strategy should recognise changing customer expectations, plus it may be a compliance issue.
Lifecycle
The EMS should not be just about operations – think about other stages of the lifecycle (including design, procurement & use. You have an opportunity to go down & up the supply chain.

Objectives & Operations
Set your objectives & targets – carbon is easily understood (which is good for buy in) & gives something that the whole organisation can aim for. Then, how will you deliver the objectives? What actions will you take? For climate mitigation, follow the Carbon Management Hierarchy.
Performance Evaluation & Continual Improvement
The standard requires you monitor & evaluate environmental performance – good data quality is key. Lastly, to ensure everything is reviewed & working properly, the EMS is checked by audit & then scrutinised by the Management Review. These help keep the focus, driving change & continual improvement.
SECR Carbon Reporting
With the introduction of SECR legislation, large companies must now include energy & carbon data in their annual report. Your Finance Director will not thank you if the Annual Report is delayed or even rejected by Companies House, so ensuring that this data is complete & accurate is key.
While this can be done in an ad-hoc manner, a more formalised approach will help.
Of course, why collect the data & then just report it? Use it to focus on your biggest emissions (& costs) to identify opportunities for improvement. Saving energy + saving money = commercial benefits.
Stakeholders can now easily see your progress in managing carbon emissions (or lack there-of), which gives you even more incentive.
So, shout about your achievements!
What is your Net Zero target? How will you achieve it? What progress have you made? Tell everyone about it – it's a great way to motivate your staff, engage with investors & win new business!
ISO 14001 – Ask me how
Managing your climate risks is important to all organisations, not just large companies. We are all affected by soaring energy prices, extreme weather (it's 35oC as I write this!) & increased customer demand.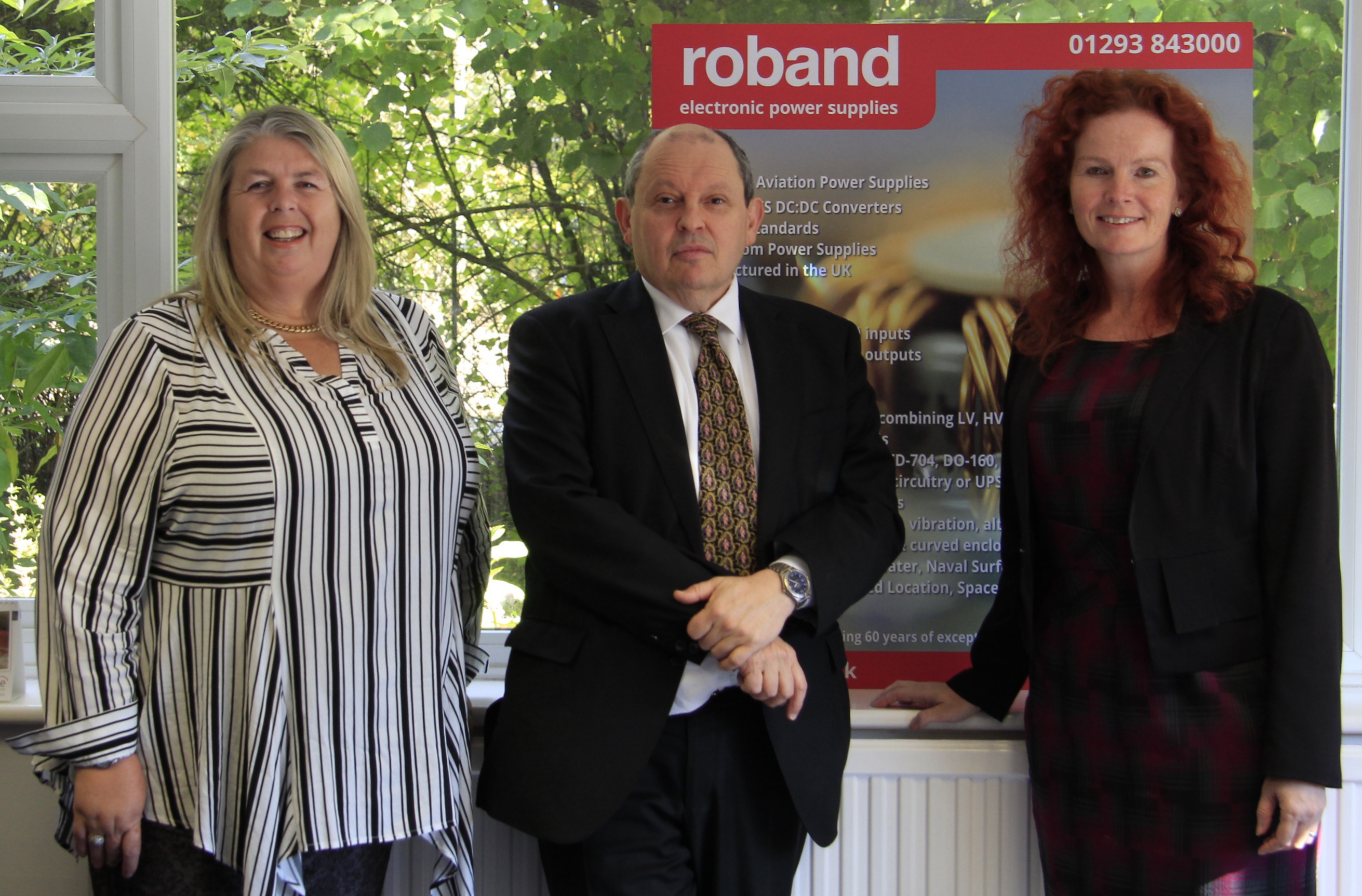 Using the ISO 14001 framework makes sure you cover all the necessary issues that are so important to your business success.
I have helped organisations, large & small, put in their Environmental Management System. Many had already tried to do it themselves but stalled… they didn't know how to get going. My guidance helped them put in a system that was relevant, useful & engaging… and then successfully certify to ISO 14001.
Give me a shout so I can help you thrive as well.
__
IEMA members can see a recording of the whole webinar here.
Get the Eshcon factsheet ISO 14001 here
_____________________
Liked this post? Sign up for the Eshcon Newsletter.