My support for the Sussex Community Foundation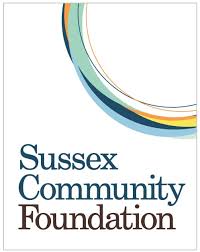 Many companies, as part of their CSR programme, choose a 'charity of the year' to support & involve their staff in fund-raising. Being a single person business, Eshcon prefers to focus on one organisation & build a long-term relationship.
Therefore, for over 10 years I have been volunteering the Sussex Community Foundation. I am very pleased to support the SCF, both in giving my time & also through financial donations.
The SCF raises funds for and make grants to local charities and community groups across East and West Sussex. Since 2006, they have raised over £30 million to support Sussex communities.
The SCF manages funds on behalf of Sussex donors, connecting them to the groups and communities they want to support. Over 4,000 grants have been given in partnership with those donors, totalling £14 million to around 2,000 charities and community groups. £18 million is in endowment – a collective fund of money that will benefit Sussex people for years to come.
This year I was able to make a significant contribution. Monies will go into the General Fund, which is able to support a wide range of charities & projects across Sussex.
Projects may include supporting people suffering with Dementia, Sea Cadets, community gardens, support for bereaved young people, homeless charities, care for the elderly & creating wildflower corridors.
I also give my time for the grants applications process. With 3 'rounds' per year, well over 100 applications are received each time, so there is an awful lot of paperwork to process.
I am involved in the initial screening, before applications are taken to the grants committees for final approval. I find reading through the applications a very humbling experience – there are so many amazing projects doing altruistic things for people, places & the environment.
I am also helping the Foundation develop their Environmental Policy & carbon footprint data & emissions reduction targets.
I'm very pleased to hear that the trustees signed up to the Funders Commitment to Climate Change, an initiative supported by the Association of Charitable Foundations. In addition to reducing its own emissions, the SCF will disinvest from carbon industries and move towards investments that actively address climate change.
Find out more about the Sussex Community Foundation here.
_____________________
Liked this post? Sign up for the Eshcon Newsletter.