Support the Sussex Crisis Fund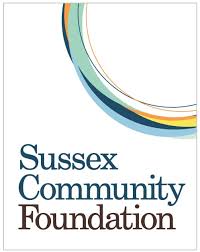 In these Covid-19 times, it's important to think of others – neighbours, acquaintances, businesses and charities. It's wonderful to see how people have become visibly kinder and more generous.
For many years, the Sussex Community Foundation (SCF) has been the chosen charity of Eshcon for both financial and voluntary support. The SCF raises funds for charities and community groups across Sussex. I particularly like the SCF as it directs funding towards small charities that would not normally be on the radar of businesses looking for their 'charity of the year' to support.
As well as making donations, I have been a regular volunteer for the SCF, helping during the grants allocations process.
The usual timetable involves grants applications being submitted three times per year. I am involved in the initial assessments of incoming grant forms, against the criteria for each fund.
It is honestly quite a humbling experience reading the applications – to see the variety of organisations out there, the selfless people dedicated to helping others.
Sussex Crisis Fund
This year the SCF are also overseeing the Sussex Crisis Fund – providing much needed funds for charities and groups supporting vulnerable people during the coronavirus pandemic. The fund is to address the urgent needs facing communities and to support those that need to adapt their processes or services.
The grants assessment process is much more reactive, often with a decision in just a week.
Already, they have given 470 grants totalling over £2 million, helping 625,000 people.
Groups across East and West Sussex have benefitted. I rather like this example:
Nurturing by nature
For many, particularly families with younger children, the school summer 'holiday' of 2020 must feel as if it's been going on since March when the country first went into lockdown. Hardly a holiday at all: working from home, juggling child care and missing social interaction with others outside the immediate family.
Through the Sussex Crisis Fund, the SCF has supported many local groups offering families opportunities to get out and about, even at a time when so many venues and activities are closed. One of them is Wilder Life Wellbeing CIC who used a grant of £2,000 to run twelve 'family nature connection' sessions at Herstmonceux Castle for families who use the East Sussex Inclusion, Special Educational Needs and Disability service.
Feedback from the families showed that the sessions provided a much-needed respite from life in lockdown. One reported back that the best thing about it was doing 'outdoor activity during covid-19 time' and another that the 'children had some much-needed connection with others. Today has been a real high point.'
Please donate
The ongoing pandemic has had a devastating effect on so many charities and groups, with fundraising opportunities cancelled and their income stream curtailed. It is really important that businesses and individuals alike try to support charities even more.
Perhaps when working from home you've found that you're saving money on the usual commuting costs, take-away sandwiches and coffee on the go.
Maybe your business is looking for a 'charity of the year' but would like to support smaller groups.
Either way, please do consider donating to the Sussex Crisis Fund.
More info on the Fund is here, including details of the groups supported.
There's a link on that page, but also see here to make a donation.
_____________________
Liked this post? Sign up for the Eshcon Newsletter.