What's new with ISO 14001?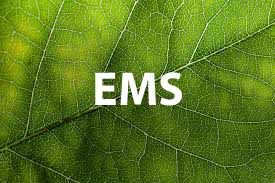 ISO 14001 is being reviewed, with the new version to be released mid-late 2015. The draft international standard (DIS) is currently out for consultation, allowing us a preview of what ISO 14001:2015 is expected to involve.
The key changes include:
A stronger emphasis on truly embedding sustainability into the organisation and showing leadership
Including environmental requirements in procurement, design & delivery of products & services
Considering threats and opportunities of external environmental conditions (e.g. adapting to climate change, resource availability)
Engaging with interested parties and other external communication
An emphasis on data quality and assurance.
Here is a little more info of the new requirements (including clause numbers), of the 2015 standard:
Understand the organisation and its context – requirements to determine the environmental context of the organisation (clause 4.1), and the needs and expectations of interested parties (4.2).
Leadership and strategy – increased focus on the role of top management, and aligning the environmental policy with the organisation's strategic direction (5.1).
Environmental policy – make additional commitments in the policy to "protection of the environment" (5.2).
Threats and opportunities – determine the risk to the organisation of environmental threats and opportunities arising from external conditions; in addition to aspects & impacts (6.1.4).
Planning to achieve objectives – more detailed and specific environmental management programmes (6.2.2).
Competence – the effectiveness of actions taken to acquire competence should be evaluated (7.2).
Communication – requirement to plan communications, taking into account interested parties (7.4), which may involve additional external reporting; plus need to ensure the reliability of external communications (7.4), such as through increased data verification.
Value chain procurement – consider a lifecycle perspective when identifying environmental aspects (6.1.2), and develop more specific environmental procurement requirements (8.2).
Value chain: design & downstream – consider a lifecycle perspective when identifying environmental aspects (6.1.2), and consider environmental requirements at each stage of a product's lifecycle – i.e. design, development, delivery, use and end-of-life (8.1).
Performance evaluation – an enhanced level of monitoring, measurement, analysis and evaluation, plus determining methods to ensure valid results (9.1.1).
Compliance status – maintain knowledge of compliance status (9.1.2).
The new standard is due for release late 2015 and there will be a transition period of up to 3 years for organisations to certify to the new standard. The guidance document, ISO 14004, is also being rewritten for release in 2015.
For more information on the new standard and what you should be doing to prepare, please do email me.
The main points of this article are taken from one recently published in The Environmentalist.