Making the Most of ESOS webinar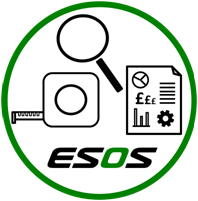 I was delighted to be invited again to take part in an IEMA webinar, this time on ESOS – The Energy Savings Opportunity Scheme.
ESOS requires large companies to conduct energy audits & report compliance to the regulator. The deadline for this phase is 5th December 2019.
IEMA – the Institute of Environmental Management & Assessment – runs a series of webinars for its members, to keep them up to date with the latest issues & legislation, plus helps them with their own personal & business development opportunities.
The webinar on Mon 10th June lunchtime was attended by over 150 delegates & we had a good range of questions at the end.
As a registered Lead ESOS Assessor, I shared my experiences of the challenges faced last time – from getting good quality data to scheduling the meeting with the director in good time.
A recording of the webinar, plus the slides are available here.
See also my blog on The Challenges Last Time.
I can help your company with your ESOS Assessment – my approach is to make the whole process run smoothly (less hassle for you) and to make the audits useful & relevant (so you're more likely to take up the recommendations & thus make the energy & financial savings).
Call me to discuss your needs!
_____________________
Liked this post? Sign up for the Eshcon Newsletter.