Roband demonstrates environmental leadership
Roband Electronics is pleased to announce that its Environmental Management Systems (EMS) has been successf
ully recertified to ISO 14001 – and this time to the new ISO 14001:2015 standard.
The EMS is used to manage impacts, reduce risk, identify opportunities for cost savings and address customers' needs. Carbon emissions have been reduced by 2%, waste by 5% and electricity by 9%.
The new ISO 14001 standard has extra requirements, including a strong focus on leadership & alignment to the business strategy. ESHCon guided Roband through the transition process starting with an ISO 14001 Gap Analysis.
Based in Charlwood near Gatwick Airport, Roband is an independent British company specialising in the design, development, manufacture and support of electronic power supplies. Roband is celebrating its 60th anniversary this year.
Andrew Gold, Managing Director of Roband, said: "Our ISO 14001 system has been useful in getting our staff involved & showing our commitment to environmental protection. I am delighted with the team's achievements."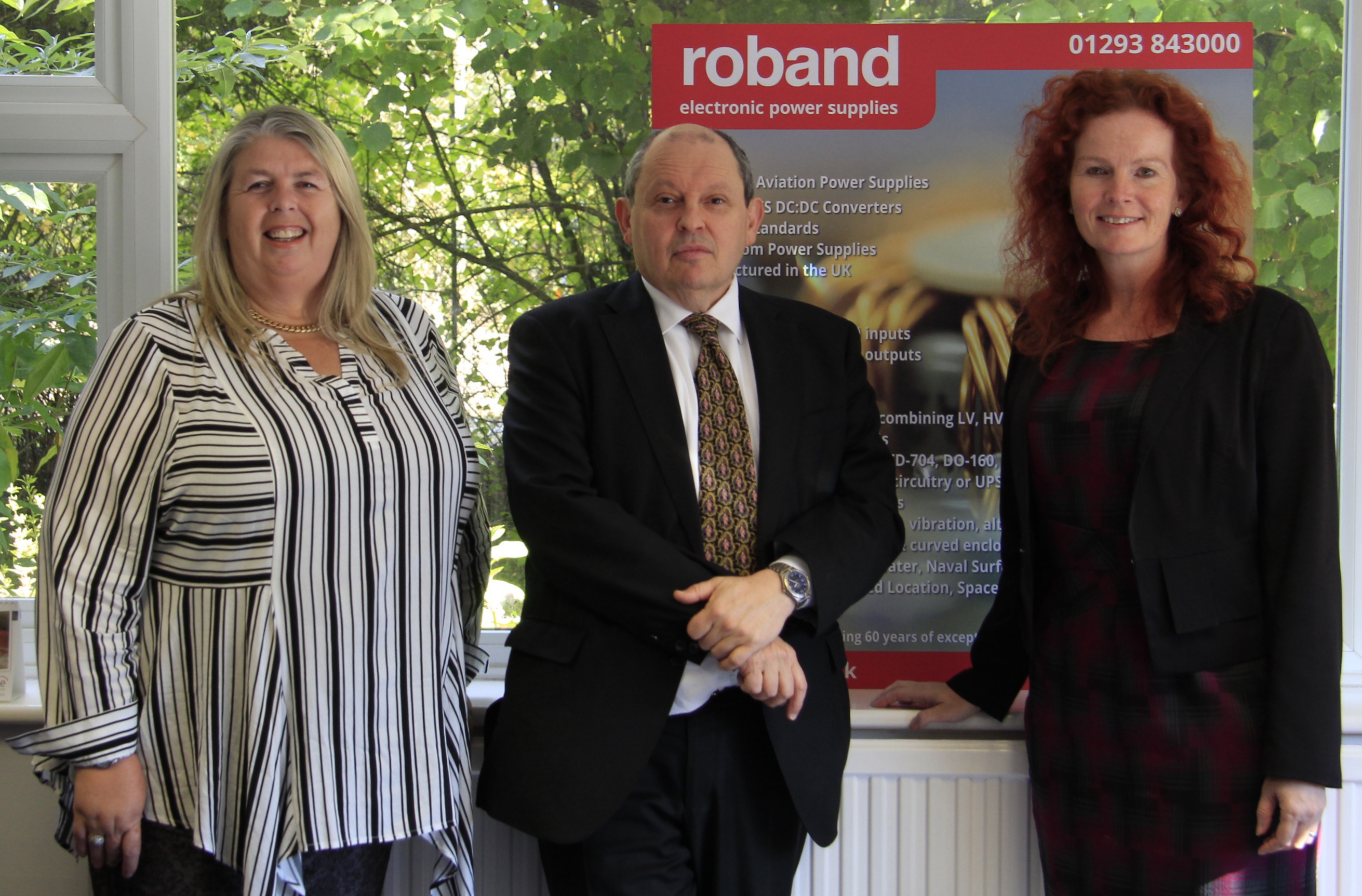 ESHCon's Director Anya Ledwith said: "It's been a pleasure working with Roband, seeing the EMS recertified to ISO 14001 this year is an achievement. Reducing wastage, promoting efficiency and saving money – this is Effective Environmental Management."
 Joolz Burt, QA Manager, Andrew Gold, MD Roband, and Anya Ledwith, ESHCon