Making Global Goals Local Business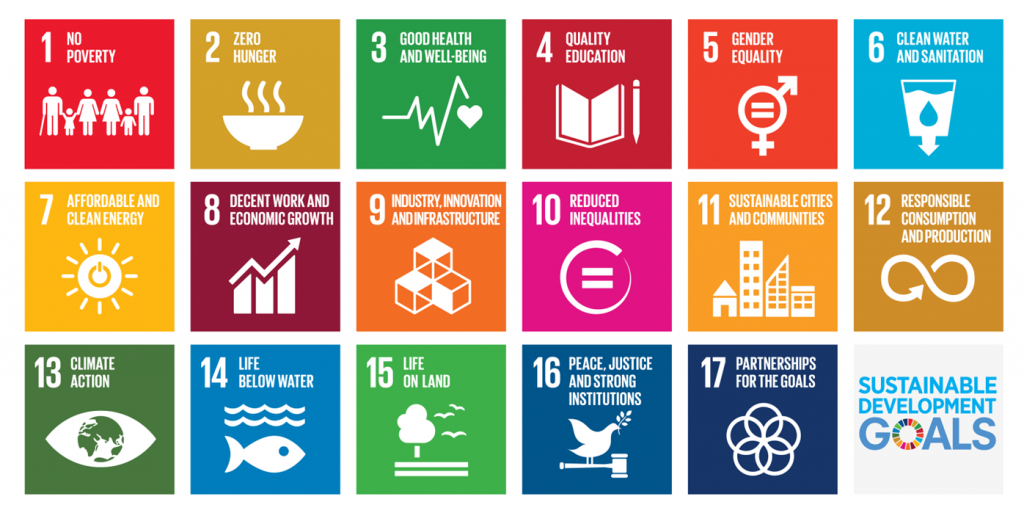 I attended a seminar recently with the United Nations on The Global Goals – the Sustainable Development Goals or SDGs. The Goals are going to transform our world, so creating opportunities for businesses to use new models, deliver new products & services into new markets.
The 17 SDGs have been adopted by the UK & the other 192 Member States of the UN. They call for economic growth, innovation, affordable energy & upgraded infrastructure, as well as providing a path to end extreme poverty, fighting inequality & protecting the environment. The Goals are to be adopted and delivered by governments, partnerships, businesses & individuals – relevant at the national, regional and local level.
Environmental management compliments well many of the Goals. This is clear in areas like Goal 13 Climate Action & Goal 11 Sustainable Cities & Communities. But it is also integral to Goal 8 Good Jobs & Economic Growth, Goal 3 Good Health and Goal 12 Responsible Consumption. Things cannot be considered in isolation & you will find the environment contributing to a range of high-level issues.
Many of the sustainability leaders are now adopting The Global Goals in their business strategy & reporting.
Flooring manufacturer Interface have put the goals at the heart of their Mission Zero strategy. Croydon-based technology INTCAS promotes a "philantrepreneurial culture" promoting a world leadership programme, gender equality, grass root education and food banks.
While Paul Polman, CEO of Unilever, has said: "There is no business case for enduring poverty. We have an opportunity to unlock trillions of dollars through new markets, investments and innovation. But to do so, we must challenge our current practices and address poverty, inequality and environmental challenges. Every business will benefit from operating in a more equitable, resilient world if we achieve the SDGs."
A recent survey by strategy consultancies Globescan and SustainAbility found that sustainability will distinguish leaders in business within the next decade. So start now & reap the benefits sooner – better for your business & the world in general.
So what can you be doing?
Take a look at your business; consider its activities, strategy, its impacts & processes.
Consider the risks & opportunities facing you (something many are doing via their ISO 14001 work).
Think about what your objectives are in terms of your environmental or CSR activities.
Run through an exercise to consider which of the Global Goals are relevant. Understand the wider implications & indirect routes which can show that seemingly unimportant actually are significant.
Decide which of the Global Goals you want to address & develop a (simple) action plan. Involve your colleagues in this – always good to get more ideas & wider support.
Don't think it is wrong to only do some of the Goals. It is not 'cherry picking', but being sensible about materiality (what you can realistically control or influence).
You may want to consider your communications methods & language used, to ensure you truly engage your staff & stakeholders. At the UN seminar, I raised the issue of terminology. Throughout my career I have deliberately avoided using the term 'sustainable development' as it is confusing to most people.
So I challenged the audience to think of alternatives for S D and G. I proposed Sexy Disruptive Growth-Getters! Now, doesn't that sound good for your business?
I'll leave you with something a young ethical fashion designer shared. "Don't just do what you love. Love the outcome of what you do."
Do get in contact if I can help you love the outcomes of your work to put the Global Goals into our business.
For Eshcon Case Studies and Information Sheets, please see the Resource Centre.
_____________________
Liked this post? Sign up for the Eshcon Newsletter.