Read my Chairman's Column in the GDB Diamond
My regular column in Diamond – the magazine for Gatwick Diamond Business.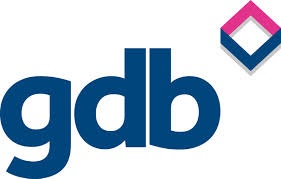 Welcome to my last Chairman's Column. I stayed on for an extra couple of months during the pandemic until the AGM, postponed until September. It's been a privilege to be Chair of gdb & I've thoroughly enjoyed myself, indeed the years have flown by.
I've seen a lot of change, with new staff coming on board, of course the pandemic, but also now our more formalised, strategic approach for the business.
We have developed new services, partnerships with key organisations, learning & development programmes, quality publications, structured membership options & attracted more diverse organisations, in terms of size, sector & location.
All these truly demonstrate the great value of gdb membership.
With lockdown easing, we now have a great opportunity to change the way we live, work & operate as a nation – to Build Back Better, with greater benefits for society, the environment and economy.
I am pleased that gdb is now supporting the UN's Sustainable Development Goals (the SDGs).
In 2015 countries across the world signed up to the SDGs – a set of 17 goals for improving people, planet & prosperity. These are now being delivered by governments, businesses & individuals alike.
How does this affect us? The over-arching goal most relevant to us is 'Goal 8 – Decent Work & Economic Growth', developing opportunities for our members & partners, to boost the economy of the Gatwick Diamond region. This is supported by other goals, including Skills, Well-Being, Climate Change & Equalities.
We are not campaigning, rather showing how our work, strategies & partnerships already do & can help support the SDGs.
This will be particularly important with Covid-19 & its impacts on our businesses & our families. With individuals & companies (large & small) reflecting social & environmental issues in their purchasing decisions, gdb & its members can use this opportunity to thrive again.
So, I leave gdb with hope for the future.
I look forward to welcoming the new Chairman & handing over the reins. Of course, I'd like to say thank you to all the staff, the Executive & members for your support & dedication to our fabulous organisation.
See my aims for gdb & how we can work together.
See the full Diamond Magazine here – see page 3.
Find out more about gdb & how your business can benefit.
_____________________
Liked this post? Sign up for the Eshcon Newsletter.