GDB Chairman
Gatwick Diamond Business – Supporting & empowering local business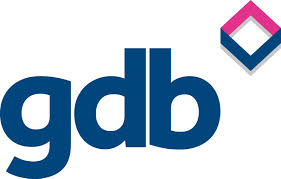 Established for over 60 years, Gatwick Diamond Business GDB has been the leading voice for business and commerce in Sussex and Surrey. Representing business across the South East, we provide a united voice to influence local and central government issues.
A member of GDB for a number of years, I still find it is the best membership group for businesses, always meeting new & interesting people, making useful contacts and finding great opportunities.
For the past 3 years I have served on the Executive Board and now I am very pleased to be made Chairman.
Our plans for GDB are to build on existing successes, to expand upon the real value of membership, make connections between members & provide a voice and lead on important regional issues.
I am also pleased to welcome Debra Vice-Holt of the University of Brighton as Vice-Chairman. With the Executive in place and now welcoming the new staff to the team, I look forward to my time as GDB Chairman.
I'd be delighted to meet as many GDB members as possible, to understand your business & objectives for GDB. Please do get in touch.
For more info on GDB, including the many events & opportunities for members, go to gatwickdiamondbusiness.com.