Ecodriving training
To save money when driving it's not just down to your choice of vehicle – your driving techniques make a big difference in fuel efficiency.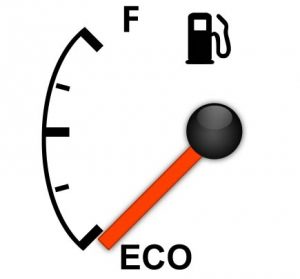 Being heavy on the pedals. Not thinking ahead. Not using gears correctly. All these increase fuel consumption and make for a less smooth ride.
Can your company benefit from ecodriving training?
Ecodriving training can help provide:
reduced fuel consumption and carbon emissions
increased MPG by up to 15%
reduced risk of vehicle accidents
reduced vehicle wear and tear
get your staff involved in your environmental work.
"Since the training took place, fuel consumption has reduced across our fleet by more than 20 per cent. Some of which is from efficiencies gained from our vehicle replacement programme, which accounts for about 8% of the fleet per annum, but the remainder is generally felt to be from better driving practices. When a fleet uses about 200,000 litres of fuel a year, as we do, this soon adds up."
Rob Newman, Service Improvement & Tenant Involvement Manager, Gravesham Borough Council.
Training is approved by the Energy Saving Trust and delivered by highly experienced DVSA-registered Fleet Trainers. Training can be tailored to meet your needs.
You can choose convenient starting and finishing locations.
For large bookings, your drivers can book their own slots & get email reminders.
You can choose between car or van based training.
Content can be tailored to focus exclusively on ecodriving or can include training on particular aspects of driver safety.
In some parts of the country (e.g. East Sussex) this training may be subsidised, so it makes even more sense.
Click here for more information.