Energy & ESOS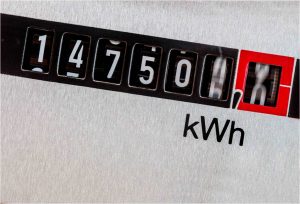 ESOS – Energy Savings Opportunity Scheme
The ESOS regulations require large enterprises to do comprehensive energy audits every four years, carried out by an approved Lead Assessor.
Eshcon's 3-stage ESOS Assessment helps you ensure compliance:
Measure energy consumption (energy in buildings & business travel)
Energy Audits – cost-effective energy efficiency recommendations; these include no cost & low cost opportunities, with a specific consideration of behavioural & operational changes, not just the relevant technologies
Report to Board-level Director and provide information for reporting compliance to the Environment Agency.
As a registered Lead ESOS Assessor, I guide you through the whole compliance process so it is useful & trouble-free for you. I examine not only relevant technologies in delivering energy reductions, but to also consider behavioural & operational changes, as well as management processes. This is because people are put off by activities that are costly, have a long timescale or are difficult to implement. This sets me apart from many ESOS Assessors, who understand only & thus focus on technological opportunities.
ESOS Phase 2 deadline (5th December 2019) has now passed. The Phase 3 deadline for final compliance is 2023, although audits can now be carried out.
ISO 50001 Energy Management System
Another route to ESOS compliance is by putting in an ISO 50001 Energy Management System.
Following a similar structure as ISO 14001, the EnMS focuses on energy in buildings &, if relevant, transport.
Eshcon info – Energy – ISO 50001
Energy Efficiency Audits
Energy audits to review the energy use in your building(s) & identify improvements to save energy, carbon & money.