Your Net Zero Journey
What is Net Zero?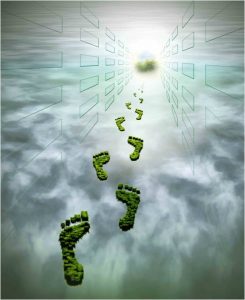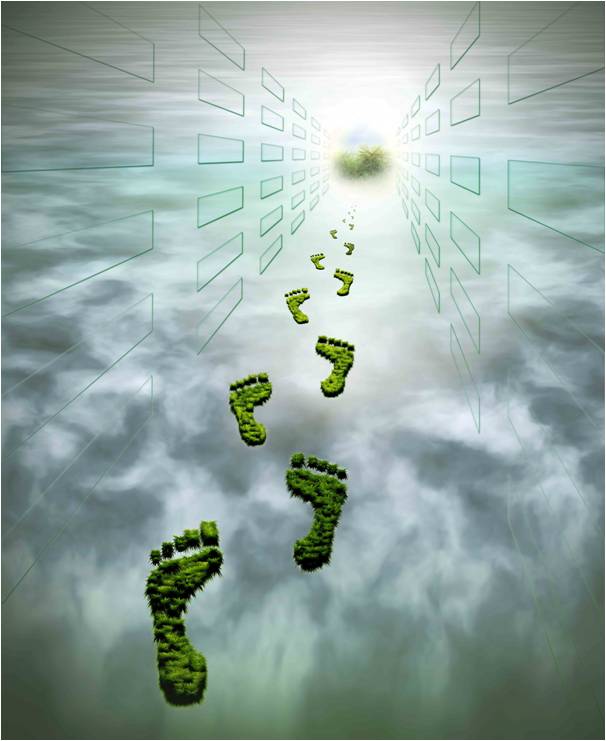 Everyone's talking about carbon nowadays – carbon neutral, carbon offsetting and, now, Net Zero. What does this mean? What steps do you need to join in?
Countries around the world are setting ambitious carbon targets – indeed the UK was the first to do so, aiming to be Net Zero by 2050. This is enshrined in law, so you know these commitments are going to trickle down to businesses and consumers.
Loads of companies are already setting targets for their own operational footprint and some inspirational leaders want to tackle their whole supply chain. Unilever is doing this by 2039, BT by 2045 and Ikea by 2030. Many businesses now expect their suppliers to calculate their own carbon footprint and identify emissions reductions. Indeed your emissions contribute to their own supply chain – so you will be asked for this, sooner or later.
Your Net Zero Journey
This all may sound daunting. I have devised a straight forward process to take you through on your Net Zero Journey, with help and advice all along the way.

Stage 1 – Calculate your Carbon Footprint
Gather the data to calculate your carbon footprint – covering energy in buildings, business travel, materials etc – which is given in tonnes of carbon dioxide (tCO2e).
Use the data to understand your footprint – major emissions sources – to focus your improvements for best results.
Set a baseline and review it annually (you will need to recalculate each year to track your progress).
Stage 2 – Set your Reduction Target
The target you set depends on your objectives – whether you're reducing overall emissions, hoping to be carbon neutral or Net Zero, or even setting Science Based Targets.
Agree a timeframe for your target.
Support this with developing your Environmental or Net Zero Policy.
Stage 3 – Action Plan
Develop an Action Plan to deliver your target – what you need to do to reduce your emissions and consider offsetting.
You should follow the Carbon Management hierarchy: Avoid – Reduce – Substitute – Compensate.
Running a workshop with people from across the organisation is great way to get staff engaged and motivated. Pick their brains, build on their enthusiasm, show them leadership so you develop a good carbon culture within the business.

Stage 4 – Rebalance
To go carbon neutral, you need to offset or rebalance your emissions.
You can choose to do this now or set a later date to align with your Net Zero target.
The more you reduce, the less you will have to pay for the offsets.
If you allocate a price for carbon (i.e. what you produce), then the offset costs won't seem so daunting.
I can put you in touch with carbon offset providers that have a variety of projects to meet your objectives.
Stage 5 – Review
Keep reviewing your activities and data, to track progress to meeting your target.
You will need to recalculate your past footprints each year to allow comparisons.
Are you on track? What changes are needed to the Action Plan? When do you want to start offsetting?
And don't forget to publicise your carbon work – your target, your plans and your achievements. Make the best of this opportunity!
What target is best for you?
Consider your objectives and timescales. If you want to go carbon neutral now, you can simply calculate your footprint and offset all emissions now.
If you are setting a Net Zero target, you must actively reduce emissions and then offset the rest. Set the date by which you want to be Zero e.g. 2030 and agree your reductions as well (e.g. 2.5% per year).
Science Based Targets can be set to help deliver the Paris Agreement, to keep global temperature increases to only 2oC above 1990 levels, ideally 1.5oC. The former requires 2.5% per year reductions, the latter 4.2%.
Get Started Now
There are more complicated methods for getting to Net Zero – looking a Business as Usual practices comparing with forecasted growth scenarios; emissions reductions should be calculated especially taking into account all the variables.
However, I find that most organisations are daunted about the whole process – and if it sounds far too complicated, they are unlikely to even get started.
So I make it simple for you – follow my five step process and achieve your Net Zero Journey.