The Source Chairman's Column
My regular column in The Source Magazine, for GDB Gatwick Diamond Business.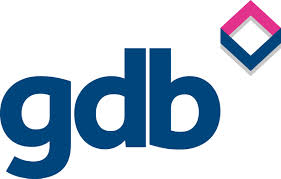 At the last Members' Meeting I shared a story about attending the recent Kingston Smith Charity Quiz Night. This is an annual event, now in its 20th year, which has raised an amazing £65,000 for charity.
Most of the quiz teams were from individual companies (many of them our members I'm pleased to say). It was suggested that we put in a gdb team. So an appeal went out to the gdb Executive & we put together an astounding team made up of Simon Pringle (Red River Software), Brett North (Thakeham Homes), Jeff Alexander (gdb), David Montgomery (Kingston Smith), Andrew Hookway (Extech Cloud) & myself.
We duly entered our team Gatwick Diamond Quizness (what a great name!).
We've done team building events together in the past, but maybe we should have considered ahead of the event that there is a very specific strategy (with tactics) to a quiz night … if you want to win.
It's something I tell my clients when setting up Environmental Management Systems:
Know your objectives & work towards them
Have agreed roles & responsibilities, making the best of people's experience & strengths
Follow a structured approach
Have good lines of communication
And above all be creative & have fun.
There were 21 teams of knowledgeable & experienced professionals. I'm proud to say we came 5th – just 5 points behind the victors.
We got a couple wrong & had to challenge the judge on another question. Overall, we had a fun night, raised money & got to know each other better – thus we found another benefit of being a Gatwick Diamond Business member.
You remember our mantra: Good people know good people.
Being part of gdb is not just about giving out your business card or talking at an event.
It's about strengthening our business network – building valued & trusted relationships that bring real commercial benefits.
And hopefully next year we'll win the Quiz Night!
See my aims for GDB & how we can work together.
See the full Source Magazine here. Find out more about GDB & how your business can benefit.